Chitau Pitha
ଚିତଉ ପିଠା
---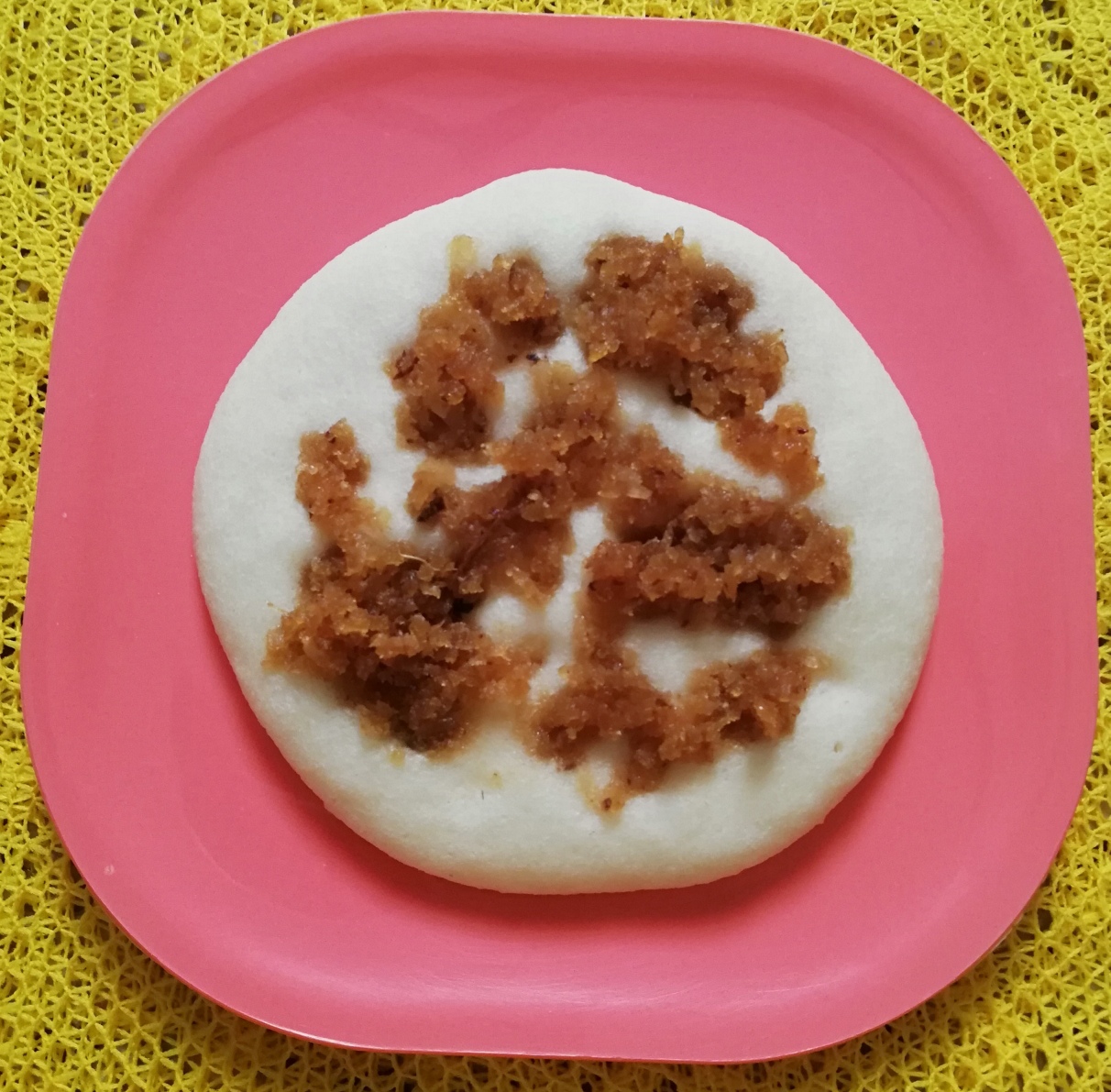 About the Recipe
This Pitha makes its appearance in the Odia homes on the occasion of Chitalagi Amabasya, also known as Chitau Amabasya. Basic ingredients are rice and coconut. Tastes nice if served with chutney or khir (khiri).
Ingredients
500 gm rice (chaula)
1 coconut (nadia)
½ tea-spoon baking powder (baking powder)
1 cup milk (khira)
1 cup sugar or jaggery (chini/ guda)
8 teaspoon ghee (ghia)
6 cardamom (aleicha)
Salt to taste (luna)

Method
Soak the rice in water for about 2 to 3 hours. Grate the coconut. Grind the cardamom. Wash the rice properly and then add milk and coconut to it. Grind the mixture of rice , milk and grated coconut to form a batter. Add sugar, baking powder, cardamom powder and salt to it and thoroughly whip the same. Then keep the batter aside for 2 hours. Pre-heat the frying pan with ½ tea-spoon ghee. After the pan is heated put 2 table-spoon of batter and spread to give it the shape of a pancake. Cover the lead. Put the pan on low flame for about 2 minutes. Thereafter open the lid and take out delicious Chitau Pitha. This way you may prepare the pithas one after another, and serve hot soon after. For enhanced taste you may also garnish it with coconut scrub roasted with jaggery (gud) as shown in the picture.
This pitha is offered to Lord Jagannath in Puja on the holy occasion of Chitalagi Amabasya.
Contributed by
Sujata Satpathy
Video of the Recipe
Your Feedback Please
All Feedbacks
Sudip dey - "This is amazing. "